When it comes to finding your true home interior design style, you don't have to mold your personal preferences to fit within one defined look. In fact, mixing styles is really fun and you can get a great cohesive, pulled together look if you stick to a few rules of thumb when doing that.
But before we get to that, it's important to know some basic interior design style categories and what types of room looks you tend to gravitate towards. Check out the broad categories below and try to identify the few that speak to you most.
1. Traditional
The Traditional Style gives a nod to the past, mostly the 18th and 19th century, and typically includes European influences. It is often categorized as put together, but not too fancy or overly ornate.
Traditional rooms commonly include antique furniture in dark woods, matching or coordinating colors in classical patterns like damask, jacquard, stripes and florals. Decorative elements in a traditional room might include crown molding, ornate, flower arrangements, and historic oil paintings.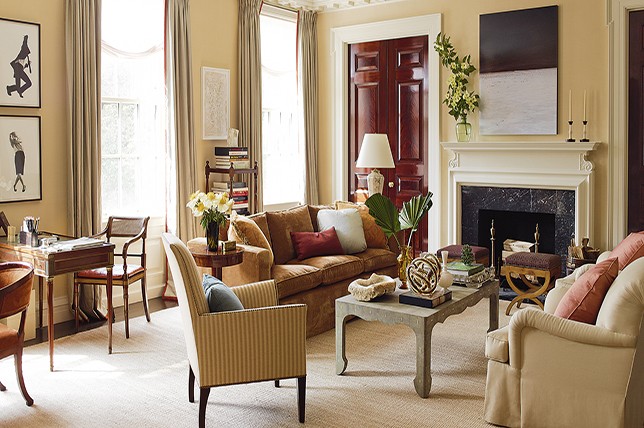 2. Minimalist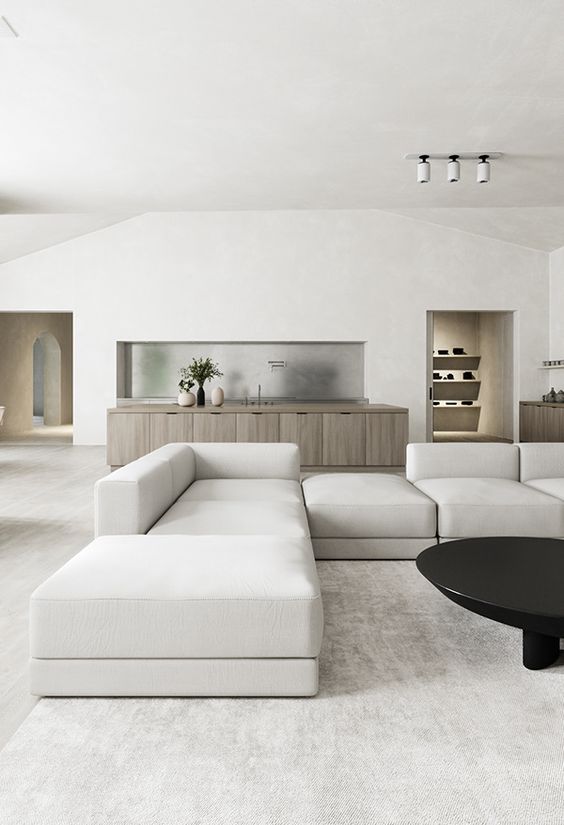 The Minimalist interior design style is fairly self-explanatory — it's, well, minimal. This is the "less is more" style. It is similar to modern in some ways, but rooms typically include a monochromatic palette and the absence of clutter and extra décor.
There are different minimalist looks and materials, a common one being Danish or Scandinavian Minimalism which is categorized by clean lines, light-colored or unfinished hardwood floors, and organic airy materials.
Wabi Sabi or Japanese Minimalism is an interior design style more heavily influenced by Zen Buddhism and these rooms might include furniture and décor items that reflect refined natural beauty, paper or material lighting fixtures, soft neutral colors, and the use of negative space.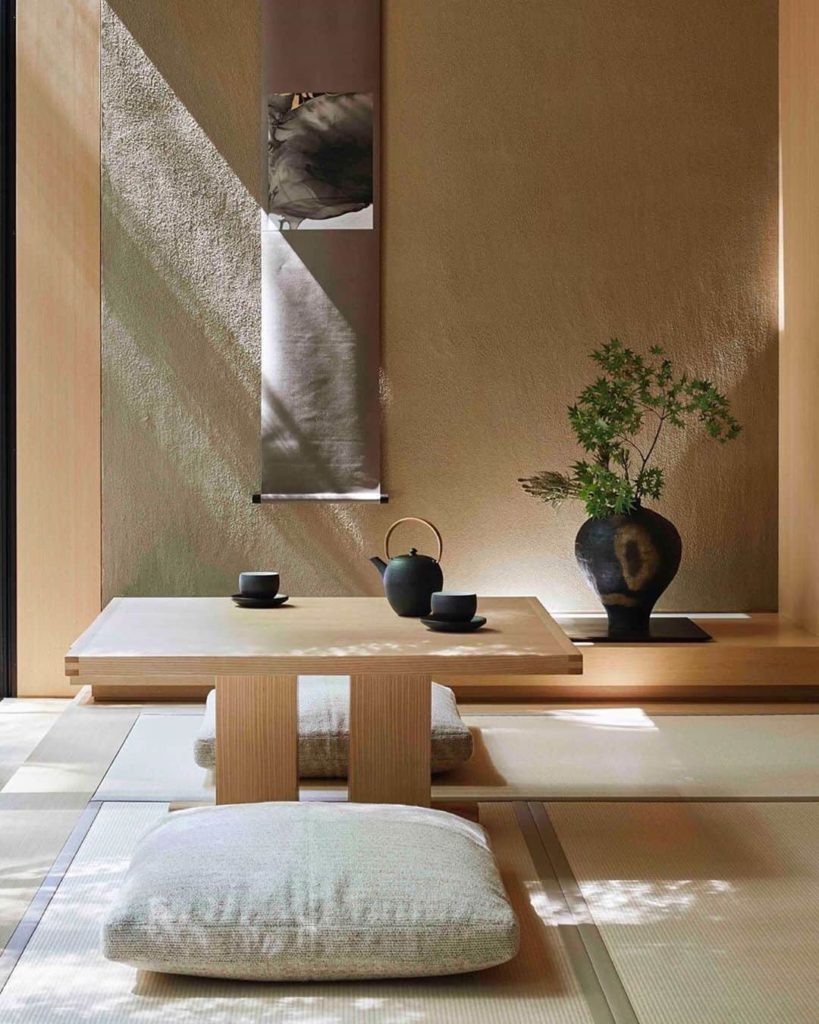 3. Midcentury Modern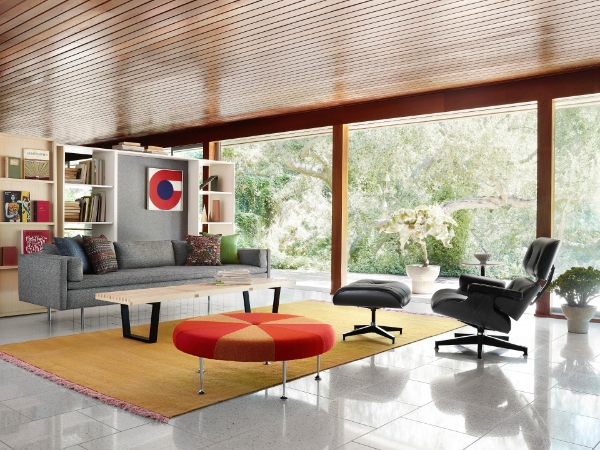 Midcentury modern is one of the most popular interior design styles these days. This style is exactly what it sounds like — a style categorized by items that were in vogue in the 1950s.
Like minimalism, midcentury modern style has an emphasis on clean lines, function and minimal clutter, but midcentury modern rooms are pretty color forward, include bold graphic patterns and incorporate materials that were new at the time such as plastic, acrylic, vinyl, and tubular metals.
4. Glam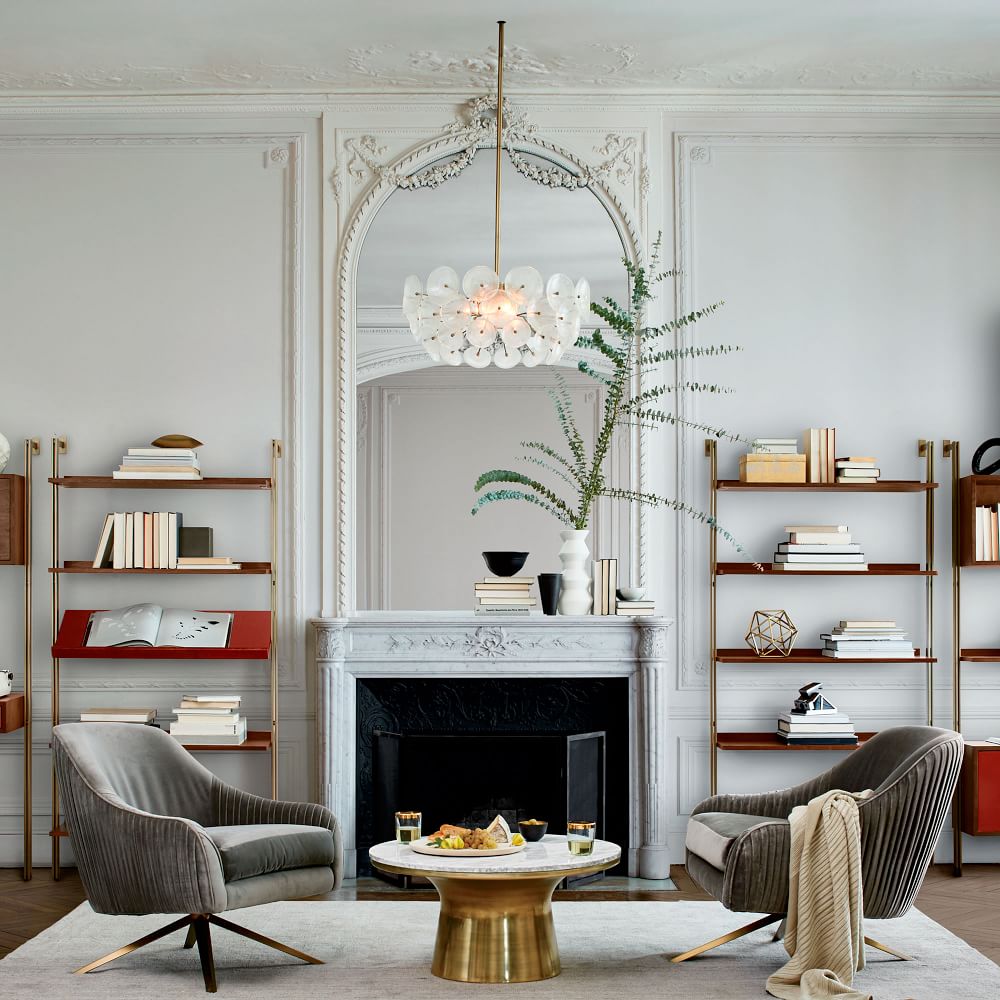 The Glam style refers to interiors that are highly adorned with opulent and moody materials. The style itself stems from the extravagance of old Hollywood and 1940s glamour.
A glam room might include fancy chandeliers, velvets, tufted sofas or headboards, lacquer surfaces, acrylic objects, pop art, and chrome and gold accents.
5. Bohemian
A Bohemian, or eclectic style, is a popular type of style in interior design characterized mainly by the free-spirited mix of vintage and global finds.
A "boho" styled room would typically be fairly casual and would include layering colors and textures, vintage flea market finds and handmade wall art, wicker and wood materials, and some botanicals or plants.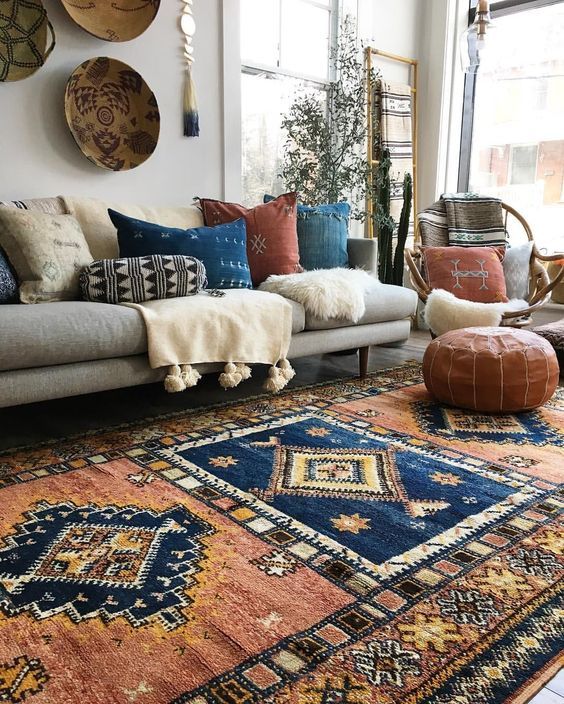 6. Industrial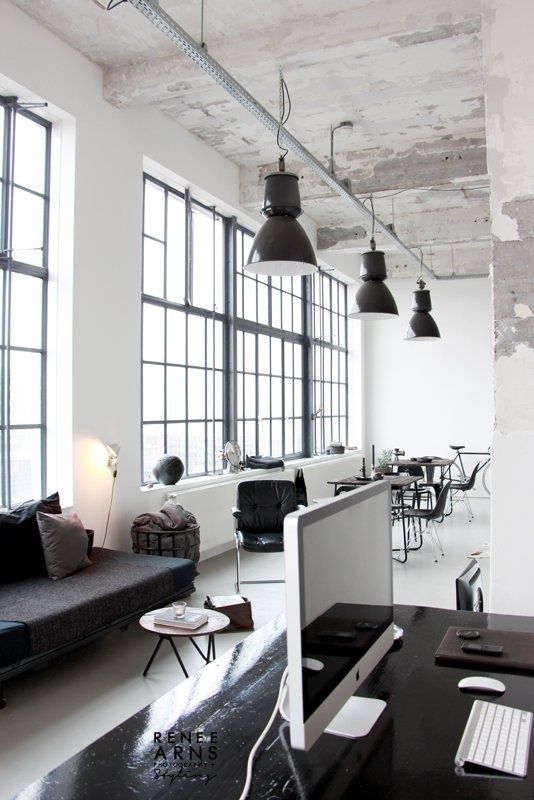 An industrial interior design style is the marriage of modern and vintage finds, but typically what makes something industrial really pertains to the space it is in.
An industrial chic room might feature exposed building materials like brick or concrete, open floor plans, and burnished metals mixed with natural wood. Industrial décor items might include vintage signage or old metal trunks.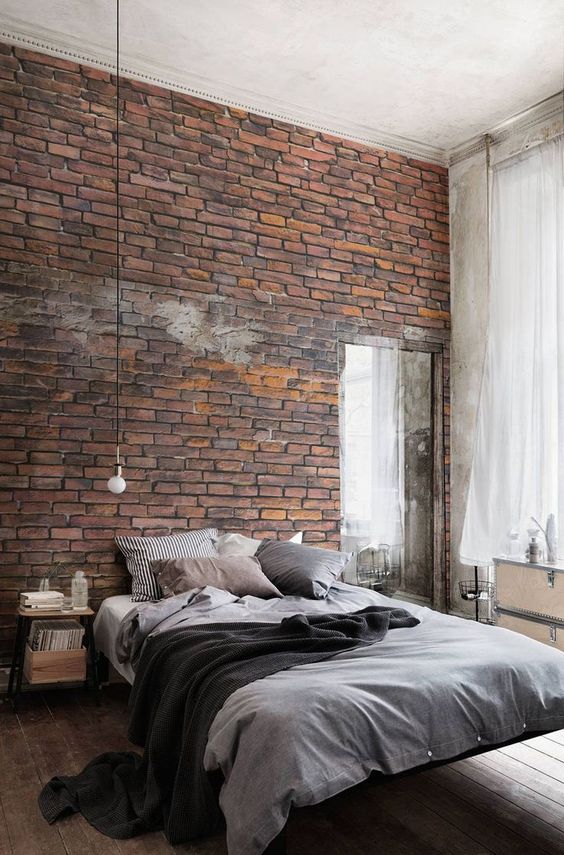 7. Eclectic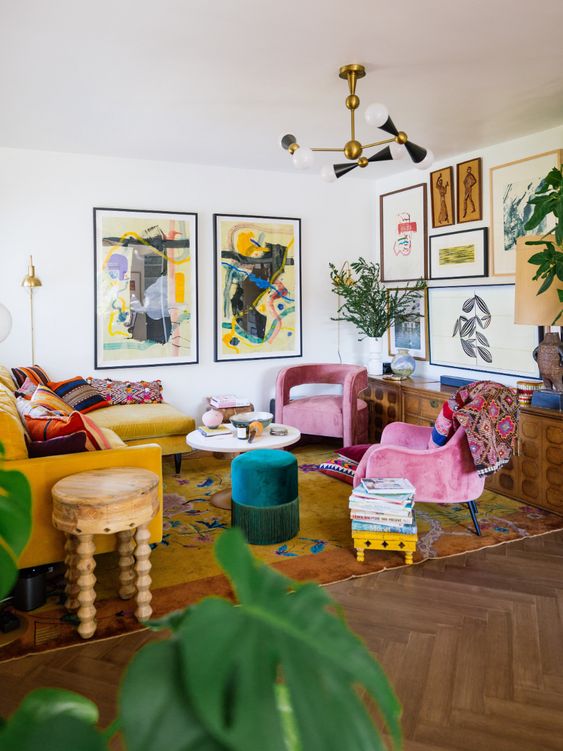 An eclectic aesthetic combines many different types of styles in interior design and is a style that generally fully reflects the owner's varied interests.
Eclectic style tends to showcase unique handcrafted pieces collected while travelling. In this style, anything goes and you might see animal prints, leather, velvet, marble accents, and bright textiles.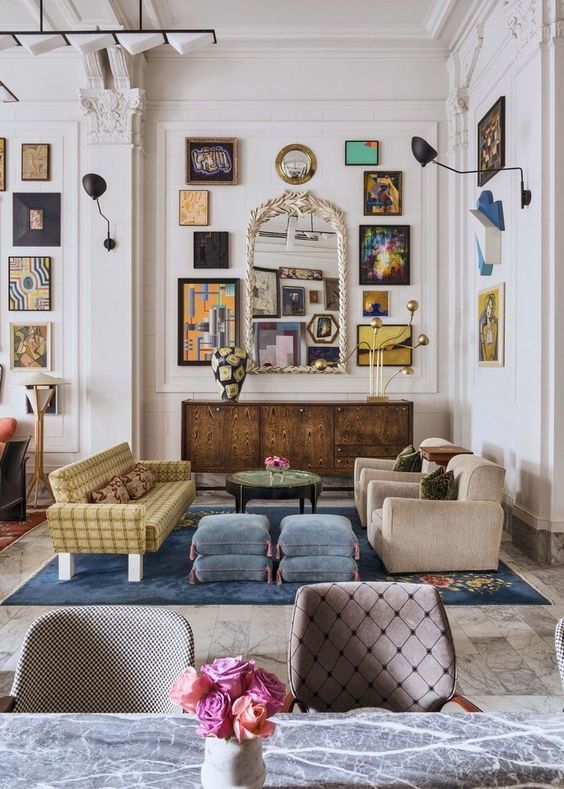 8. Country and Rustic
A country or rustic style contains elements made predominantly from materials found in nature, like wood and stone. Rooms that are classically rustic might include an A frame ceiling, exposed beams, and a wood burning large stone fireplaces.
This interior look is casual and cozy and would likely include some leather furniture pieces, fur throws, and candles.
9. Coastal Style
A coastal aesthetic is an interior design style that reflects an interest in the beach or seaside. A coastal room would include light and airy furniture, natural textures like straw, stone, and clay, and light wood.
Typically, a coastally styled room will feel light and airy and will be decorated in a palette of predominantly whites, creams, blues, and naturals. You might find a piece of rattan or wicker furniture, sisal or braided abaca rugs, and possibly nautical type textiles like blue and white striped pillows.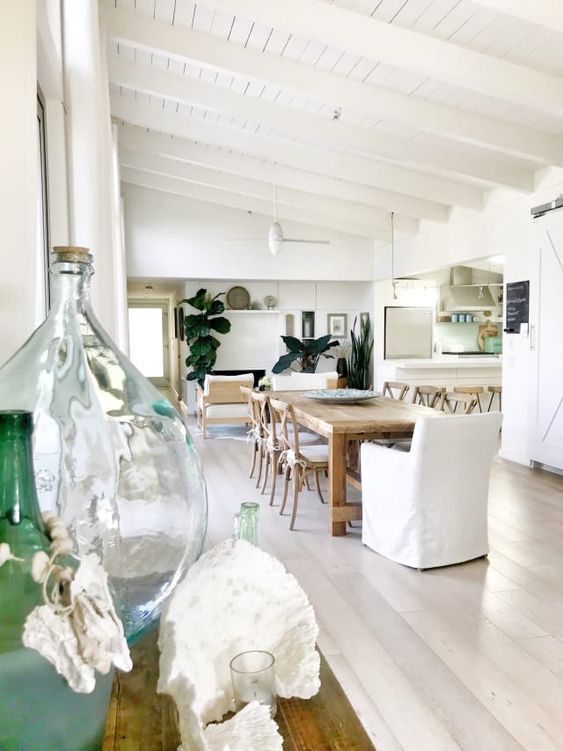 So now you might have an idea which types of styles in interior design speak to you. And it can absolutely be more than one… people are complicated and often have many sides to them.
And if you mix styles artfully and purposefully, you will create a rich, unique result.

Here are my three rules of thumb I use when combining elements from different styles to get that cohesive curated look.
1) Unify with Color
When you mix items of various styles in a space, or are attempting to use furnishings that don't necessarily match the style of the space, use your color palette to unify the space. If you are combining midcentury modern with minimalism, for example, pick midcentury modern items that fit with the quieter minimalist palette you have picked. If you are mixing glam with traditional furniture or in a traditional space, you might pick glam fabrics in white or navy or chocolate velvet rather than hot pink velvet.
2) Unify with Scale
Scale and balance go together and when you are mixing different interior design styles, it is important that the items have a dialogue that makes sense. A small diminutive antique chair will get lost next to a large coastal easy chair. Make sure the items are similar in size and bulk so they coexist seamlessly.
3) Unify with Feeling and Temperament
The mood of items in the same space should match to create a cohesive look. What do I mean? Seemingly opposite styles can be mixed when the feel of the items are similar. For example, mixing a coastal style with a traditional style could absolutely work as long as the traditional items incorporated are not dark, heavy antiques. A traditional or antique chair upholstered in whites or stripes could absolutely sit very comfortably in a coastal room because it will be unified in feel, color and scale.