There's only one style that truly
makes you feel at home: yours.
Hi, I'm Dara.
I know how overwhelming interior design can be, first hand.
I've loved art and design since I was a child, but for some reason I ended up becoming a lawyer instead. But several years ago, I embarked on a home building project of my own and I thought this was the perfect time to dive into my design and architecture passion. I'm very affected by my environment too so I really wanted this house to feel right for me and my family.
But there was a lot to learn. I didn't know how to decide on the programming for the house — the spaces I wanted and how they would fit together.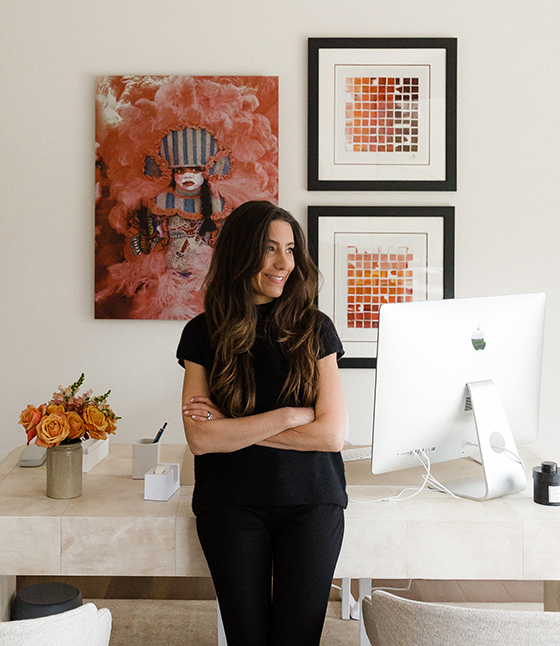 So I went to design school…
I took classes on architecture, color, space planning and materials. I realized that design isn't only about the items you chose, but how you put them all together…the story you are telling.
Most importantly, design is about knowing who you are, how you live and what you like.
Once you know that, you will easily create spaces you love. And when you are happy and comfortable in your space, it's so much easier to invite others in to share it with you.
After design school,
I started remodeling houses…
First as investment rentals, and then I got into house flipping. I love designing these houses, and I love researching the elements to incorporate into a project. Understanding the site, the house, it's particular style, and figuring out which items would work within it (all while staying within my budget) was a thrill.
I learned how to make practical choices, like mixing high end items with more cost effective pieces to get the most bang for my buck. I also found it was important to figure out which renovations or items would have the most impact on the project.
A beautiful new kitchen might still look shabby if the flooring is dilapidated.
previous projects
If there's one thing I know, it's this:
The spaces we live in can really influence our moods. If we don't feel good in our spaces, we don't feel good, period.
which is why…
The only style that truly
matters is yours.
All that matters is that you feel at home in your space.
I know first hand how hard and overwhelming it can be just to get started. Design is not a simple thing, and that word you're using might not mean what you think it means.
Which is why I want to give you the language and tools to have the confidence to create a space that truly reflects who you are. Because you deserve to feel good in your space.
Let's dive in!
Need help defining
your design style?
Looking for
something specific?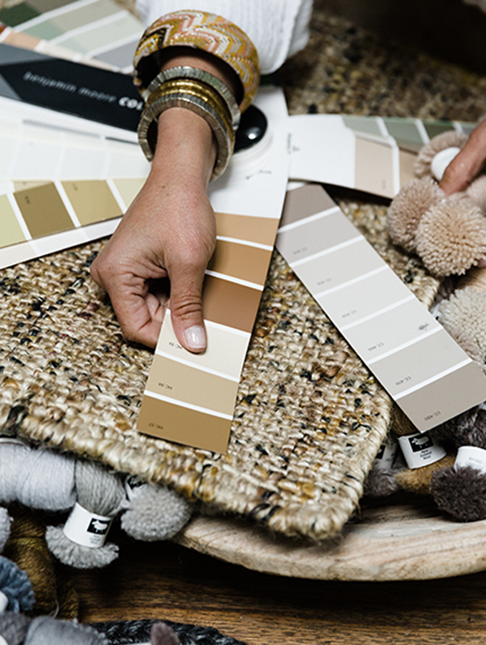 I know what I like,
I just don't know
how to describe it.
Sound like you? Even if you don't know what you like, my True Style Quiz is a good place to start. Your quiz results will give you the right "designer language" words to articulate your preferences and describe your style so that you can walk away with pieces you love every single time.
TAKE THE QUIZ